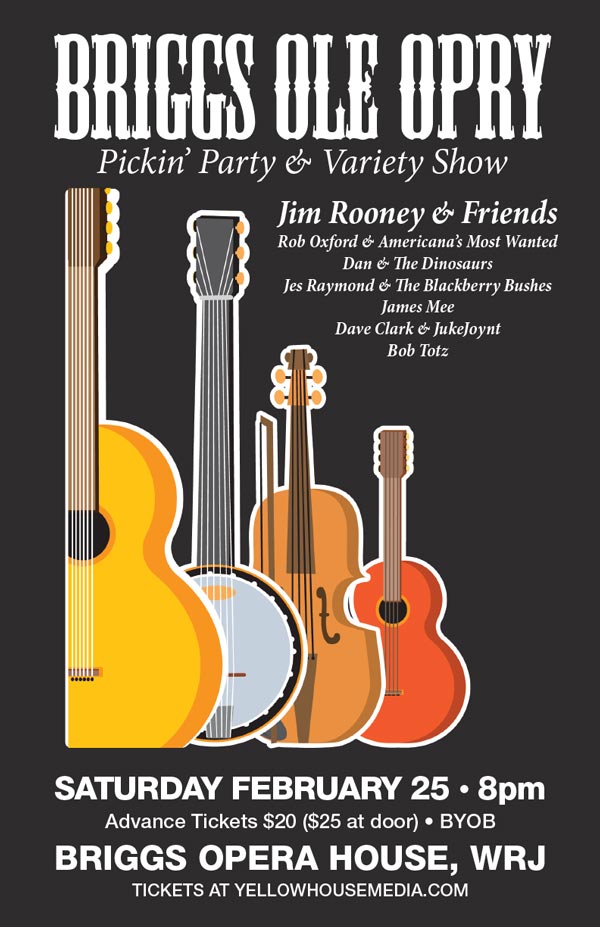 Yellow House Media has put together a broad spectrum of bluegrass country and folk music – and packaged it up along with some comedy and storytelling to create the Briggs Ole Opry Pickin' Party & Variety Show at the Briggs Opera House Saturday Night February 25.
Bring your friends and see some of the best bands in the upper valley – including appearances by Rob Oxford & Americana's Most Wanted, Robert Totz, Dan & The Dinosaurs, James Mee, Jes Raymond & The Blackberry Bushes, Dave Clark and JukeJoynt, and The Legendary Jim Rooney Band!
Fun for the whole family! Doors Open at 7pm. Show starts at 8pm. Advance tickets online $20 or $25 at the door.