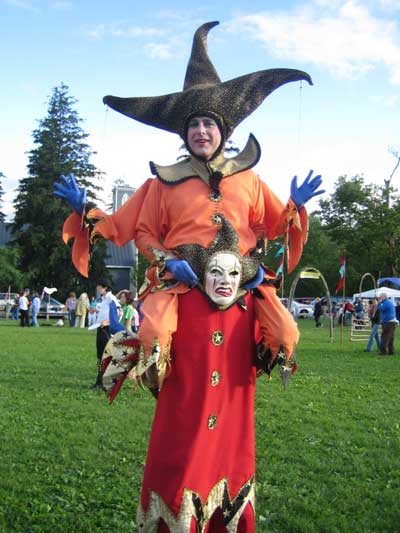 Shifty and friend, Revels North Solstice Festival, June 2005
Today I will try to remember the earth on its journey around the sun. Funny how easy it is to be confused about who's doing what to whom in the universe. The whole notion of the sun rising and setting is false. Why do we persist in thinking that the sun does the moving rather than the earth. The earth spinning . . . the velocity of the universe . . . it may all be too much to comprehend. Makes me dizzy just thinking about it.
Poem 2-15-01
I dream of you as we ride the earth into another day. Confident, breathless, joyful. The wind has tossed our hair, the misty spray in our eyes as we gallop together bareback between land and sea.
I get out of bed slowly, bracing against the G Forces while the earth thrusts down the silver thread of equilibrium between fiery destruction and aimless wandering that defines life as we know it.
And as I watch you dress for another day, I can't help but appreciate the beautiful dance that is you — smiling — turning to me in the face of this intricate balance that is our world.