Category Archives: Nostalgia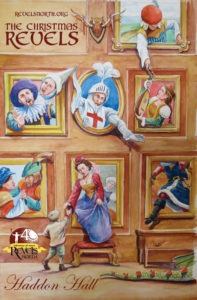 It's a weekend filled with music, theater, art and dance throughout the upper valley with The Christmas Revels 40th Anniversary Show this Thursday through Sunday at Spaulding Auditorium. Evening tickets still available all four days at the Hop website.
Opera North present "Amahl & The Night Visitors" at Lebanon Opera House, Northern Stage continues with their run of "A Christmas Carol" at the Briggs Opera House, The Rutland Youth Theater presents "Shrek – The Musical" at the Paramount Theater this Friday and Saturday, and The Albany Berkshire Ballet presents two performances of "The Nutcracker" Sunday – also at The Paramount.
My acoustic rocker friend Tim Gurshin is coming up from the Concord area to play at Salt Hill Pub – Hanover on Friday night. Come join me after the Revels Show and cheer him on! Also that night – legendary dance band Club Soda is at SHP – Lebanon, Turner Round debuts at the Newport SHP, James Graham & Redhouse perform at Lil Red Baron in Newport, and The Vibro Kings (a new line-up with Ted Mortimer, Ed Eastridge, Bobby G, and Skip Truman) play at Skunk Hollow Tavern.
Get out and stir up your Christmas Spirit at any of these shows! Check out the Calendar for more details.